---
Snoezelen® Multi-Sensory
For a person with Dementia the world can be a very fragmented and confusing place.
Without carefully constructed environments and interactions that focus on their remaining skills they are likely to experience isolation, confusion and sensory deprivation.
Snoezelen® multi-sensory environments can be enjoyed by individuals regardless of ability, and can be easily and continually adapted to focus on themes that encourage reminiscence and provide suitable stimulation and comfort. The level of stimulation in a Snoezelen® multi-sensory environment can be adjusted up or down to manage levels of arousal such as anxiety or drowsiness. Before using the Snoezelen® multi-sensory environment with a person with Dementia it is recommended that an appropriate assessment be undertaken.
Reference taken from Snoezelen® for people with Dementia by Lesley Collier.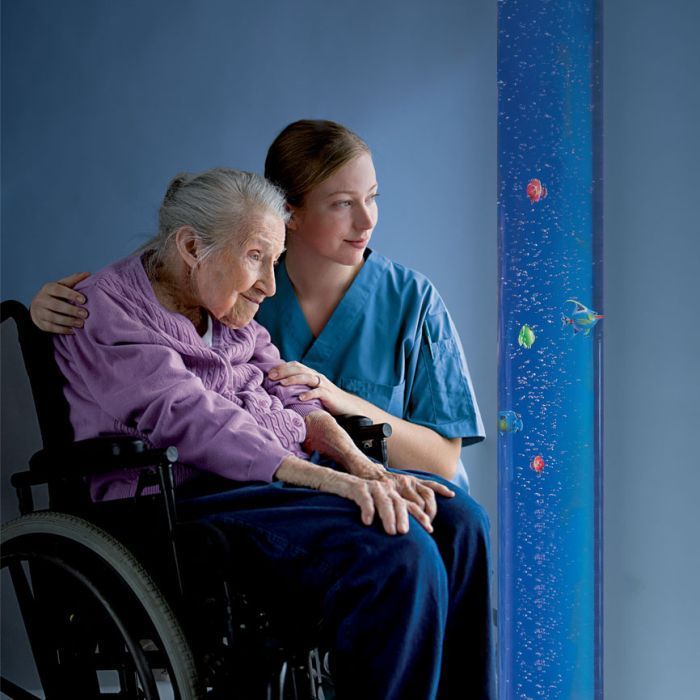 ---